Degrader
Resampler & Bitcrusher
---
Destroy any mix in bits and pieces
Degrade with grace
Degrader is a combined resampler and bitcrusher plugin. It can be used to simulate the sound of vintage digital gear, as a lofi-effect or distortion unit. Since all parameters are fully automatable it's a handy plugin for creating unique and interesting drops, sweeps and other transitions.
Mac/Windows
AU/VST/AAX
$39,99
Try the demo!
(Desktop only)
Fully functional, but with occasional audio disruptions.
iPad
AUv3
$12,99
Video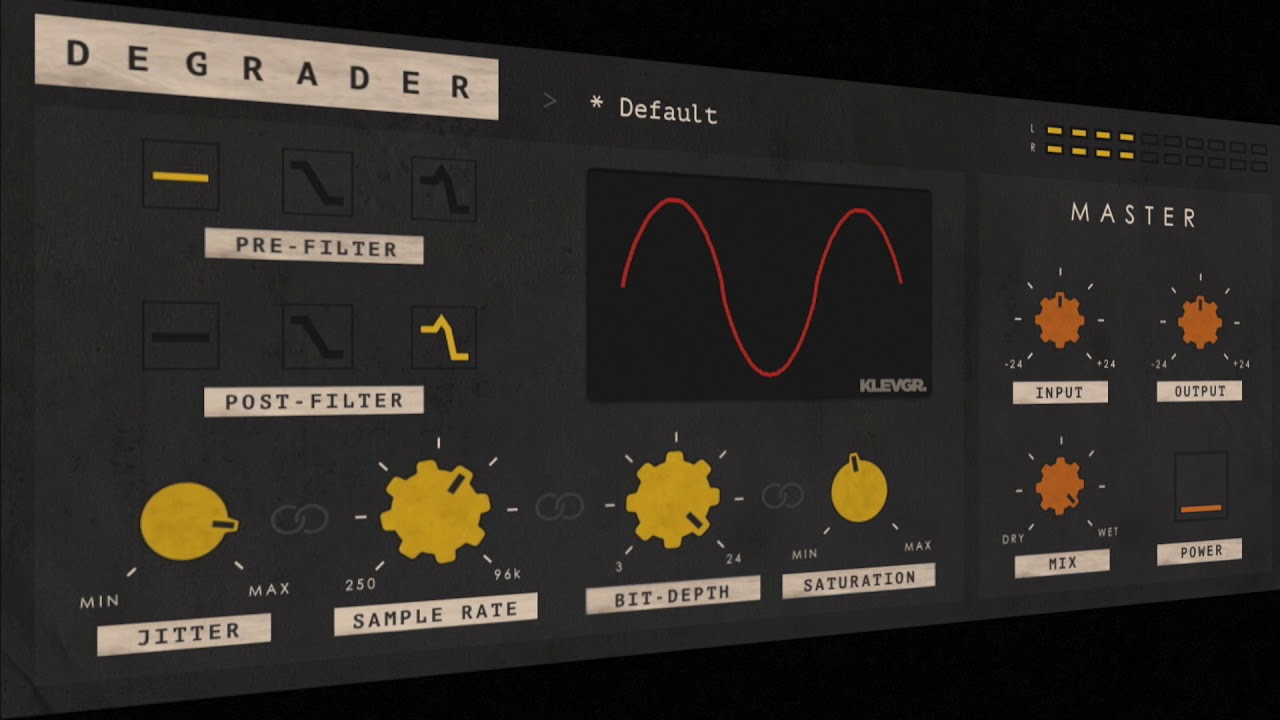 Features
Resamples between 250 Hz and 96 kHz.
Low pass filter with different characteristics both pre and post resampling.
Bit depth can continuously be altered between 3 and 24 bits.
Additional distortion algorithm.
Parameter linking (control several parameters with one knob)
Input and output gain control.
Dry / Wet mix.
Several factory presets simulating different vintage gear.
1
2
3
4
1. Filter bubble

Choose low pass filter character before and after resampling (off, low-q, high-q). Frequency is fixed to half the sample rate value.

2. Resampler

Control the amount of jitter, plus any sample rate between 250 Hz and 96kHz.
3. Crush them Bits

Go as low as 3 bits of low resolution, and if that isn't enough - saturate until unrecognizable.

4. Master them Bits

Use Input/Output to trim the gain levels, set the blend with the unprocessed signal, and A/B-test the effect with the Power button
Resources
Documentation
---
Demo (Desktop version only)
Fully functional, but occasionally with audio disruption. To unlock the full version, purchase a license and click on the button marked DEMO in the header to enter your serial number. (Yes, this download can be used if you have a license and need to re-install the full version)
Degrader for Mac v 1.0.0
degrader_mac_1_0_0.zip
(Unzip and open the included .pkg file to start the installation)
Degrader for Windows v 1.0.0
degrader_win_1_0_0.zip
(Unzip and open the included .exe file to start the installation)
---
High resolution images
Audio examples