DAW Cassette
Tape Deck Emulation
---
Bring your sound back to the golden age of cassette tapes (minus the tangle)
Put your music on tape.
DAW Cassette brings back the magic era of the 1980:s by emulating the sound of a tape deck. Saturation, distortion, noise, wobble, it's all there. While there's no real rational logic to it, the sound color gives us chills down the spines, (or it might be the mullet haircut that tickles). Fresh.
Usage
Choose your preferred level of cassetteness with the different controls for input/output gain, tape/motor/head quality and tape/noise type. Now, look in the mirror and get stunned by your new mullet haircut.
Mac/Windows
AU/VST/AAX
$39,99
Try the demo!
(Desktop only)
Fully functional, but with occasional audio disruptions.
iPad/iPhone
AUv3
$12,99
Video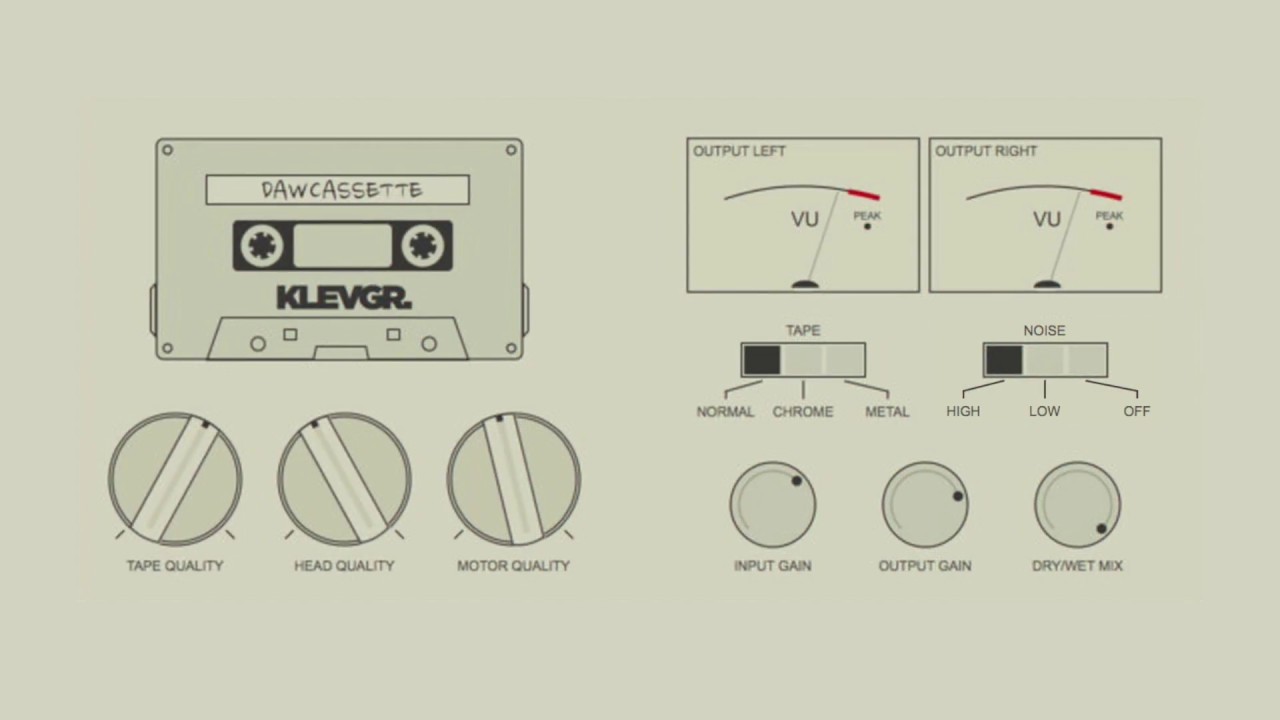 Features
Choose between three different tape types (Normal, Chrome, Metal)
Control the noise level with noise reduction emulation (including a noise-free option).
Tape-, head- and motor quality knobs for dialling in the perfect sound.
Additional input gain, output gain and dry/wet mix parameters.
1
2
3
1. Quality

Use these controls to set the desired quality of the Tape (magnetic band saturation), Head (frequency response) and Motor (speed consistency).
2. Emul80ies

Different types of cassette tape, as well as Noise reduction emulation.

3. Trim the sound, not the mullet

Input, Output, Mix. Serve chilled.
Resources
Documentation
---
Demo (Desktop version only)
Fully functional, but occasionally with audio disruption. To unlock the full version, purchase a license and click on the ribbon marked DEMO to enter your serial number. (Yes, this download can be used if you have a license and need to re-install the full version)
DAW Cassette for Mac v 1.0.0
dawcassette_mac_1_0_0.zip
(Unzip and open the included .pkg file to start the installation)
DAW Cassette for Windows v 1.0.0
dawcassette_win_1_0_0.zip
(Unzip and open the included .exe file to start the installation)
---
High resolution images